When we moved into this apartment we were so thrilled to have a closet big enough to fit a crib AND a little dresser (our NYC apartment dreams)! Since we only have three closets total I had to share this space with baby girl (this closet is located in the kids room by the way). We don't plan to have her sleep in here until she is about 3 months old and grows out of her bassinet. The bassinet is by our Murphy bed in the living room, scroll down to see below!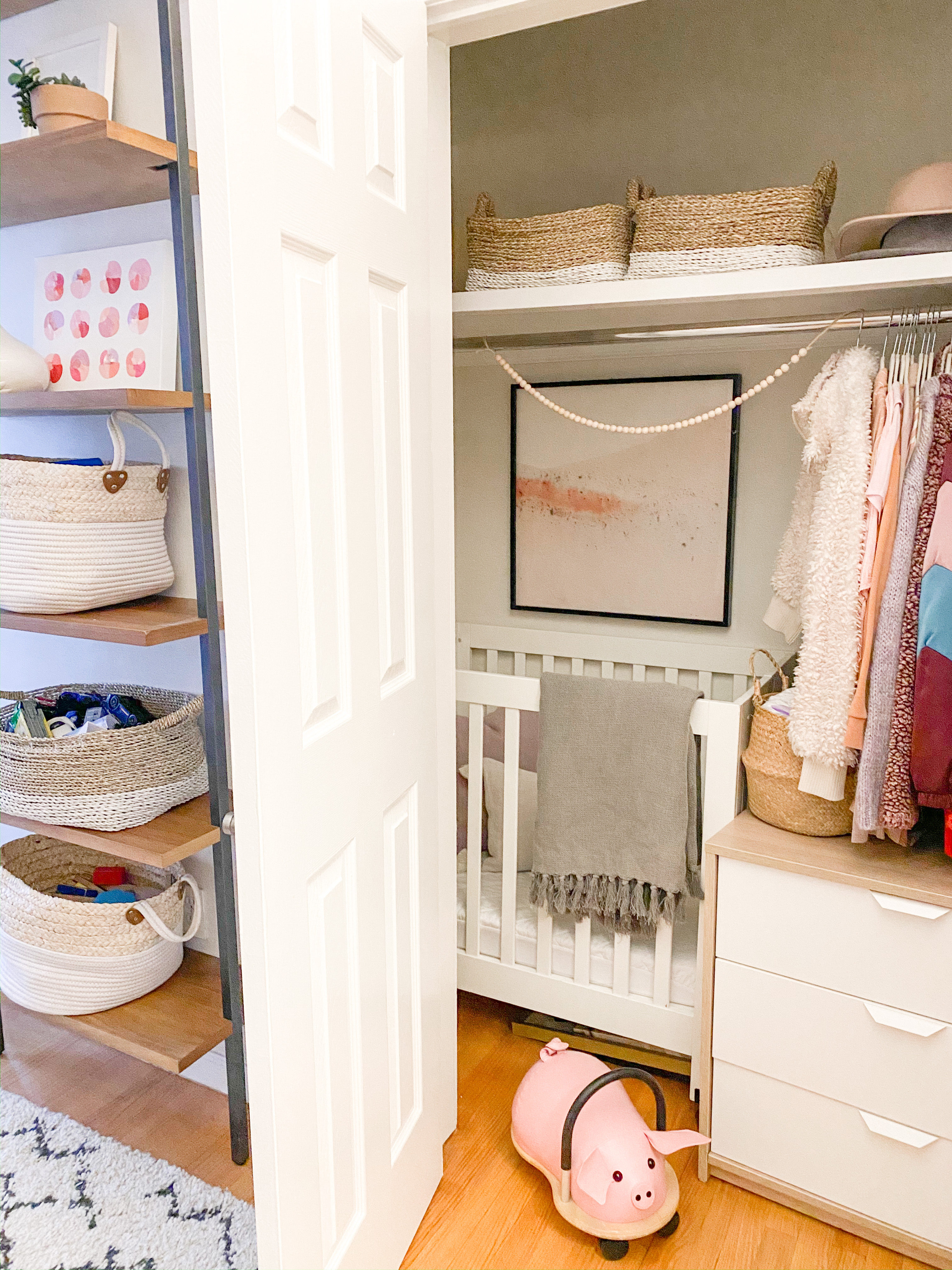 We got this mini crib from Amazon. I love this art piece from Minted because it is subtle and the colors are soft tones of pink. Small dresser is from Ikea. We got all our storage baskets from The Container Store. Other products in the room can be found HERE.
We are so excited to welcome this sweet girl into our home and finally feeling like everything is ready!